Our Window Treatment Builder Program For Jacksonville
As a builder in Jacksonville, you understand that the finishes of a property can truly make a house a home. This is the reason Sunburst Shutters' window treatment builder program in Jacksonville makes finding amazing window treatments for newly constructed homes simple and within your budget. We provide a wide range of designs that are made-to-order to accommodate your project, and our stellar client service and installation will make sure that you get your window treatments at the right times.
Working With Sunburst Is Easy For Home Builders On Busy Schedules
As a home builder, you are tasked with numerous decisions and challenges every day. Sunburst Shutters Jacksonville is here to make one facet of your job more manageable: window treatment installation. Our window treatment builder program in Jacksonville makes it easier to supply newly built homes with eye-catching window treatments. We collaborate with you to pick the ideal window treatments and fit installation into your project timeline. Regardless of whether you want traditional blinds or a completely customized plan for your design gallery, Sunburst will make it happen. Our variety of window coverings has excellent options for every home, and we're always happy to answer questions.
We love working with builders who put a priority on a job well done just as we do. This is why we supply our Jacksonville builders with the best window fashions and support possible. When you work with Sunburst, you benefit from:
Access to an inspired assortment of top-notch window treatment options
Hand-crafted window treatments fabricated exclusively for your homes
Bulk purchasing with discounts based on volume
On-site consultations
Complimentary product samples
On-schedule installations
Warranty work available
Reach out to us at 904-289-1663 at your convenience to talk about window treatments for your next project.
Enjoy Access To All Our Interior Shutters, Blinds, And Shades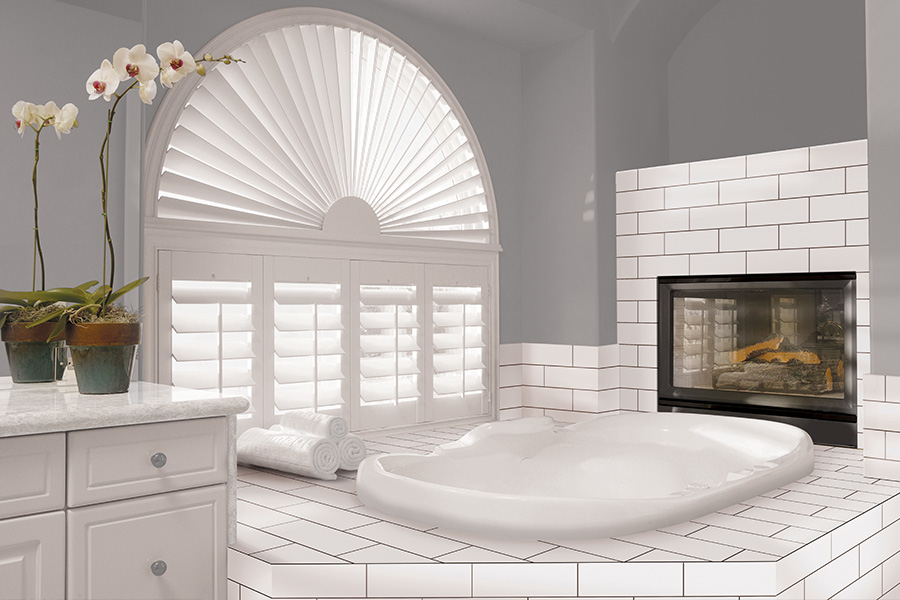 Incorporate window treatments from Sunburst Shutters as exclusive upgrades. We supply a variety of custom window treatments in Jacksonville to appeal to all styles. Your customers may choose any of our window treatment fashions to add to their new home in advance of moving in. We'll walk them through all the available options and talk about customizations that make their choices unique. We will then arrange the installation. Pick from our high-quality products:
Plantation Shutters
Sun Shades
Blinds
Every one of our window coverings comes with its own distinctive features to enhance a home's appearance and functionality. Regardless of whether you're seeking a visually striking look, something resilient, or more light filtering and energy efficiency, the experts at Sunburst can lead you in the proper direction. Request more info about our window treatment samples for Jacksonville builders and get a firsthand perspective of how our products can enhance the homes you build. And feel free to get in touch anytime you need more information.
Discover Our Impressive Selection Of Window Shades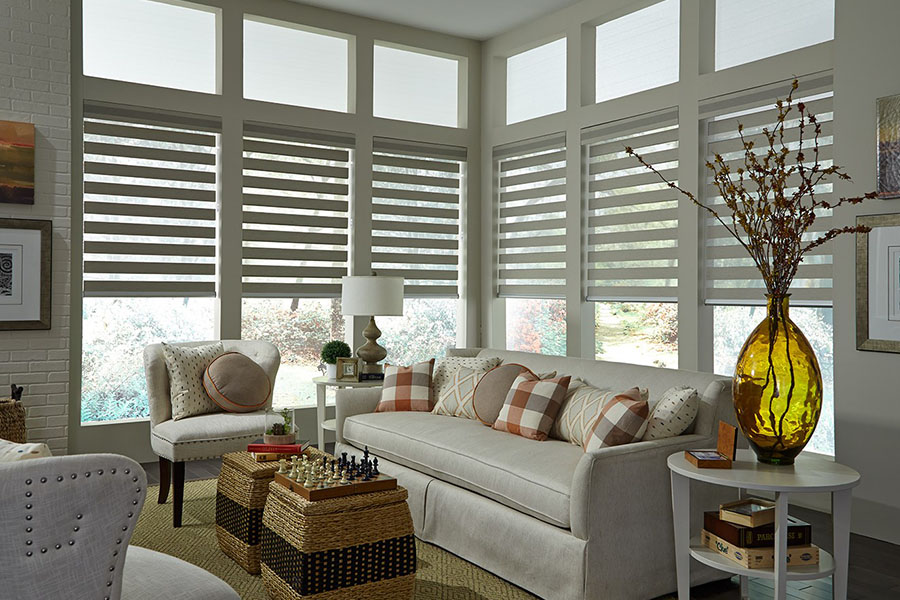 We have an incredible collection of
trendy window shades
for builders in Jacksonville. With such an array of options to pick from, it's simple to find the perfect window shade to complement any home design. We customize shades in all kinds of textiles, colors, and designs. We even have automated options for high-tech homes.
Our window shades are available in various levels of transparency to filter light too. Whenever you're attempting to achieve the perfect balance of sunshine in a space, we'll have a window shade to get the results you want. Give us a chance to show you your options, and you'll come across everything from sheer shades for rooms that require an abundance of sunlight to blackout cellular or roller shades for cozy, dim bedrooms.
Protect Your Bottom Line With High-grade Window Blinds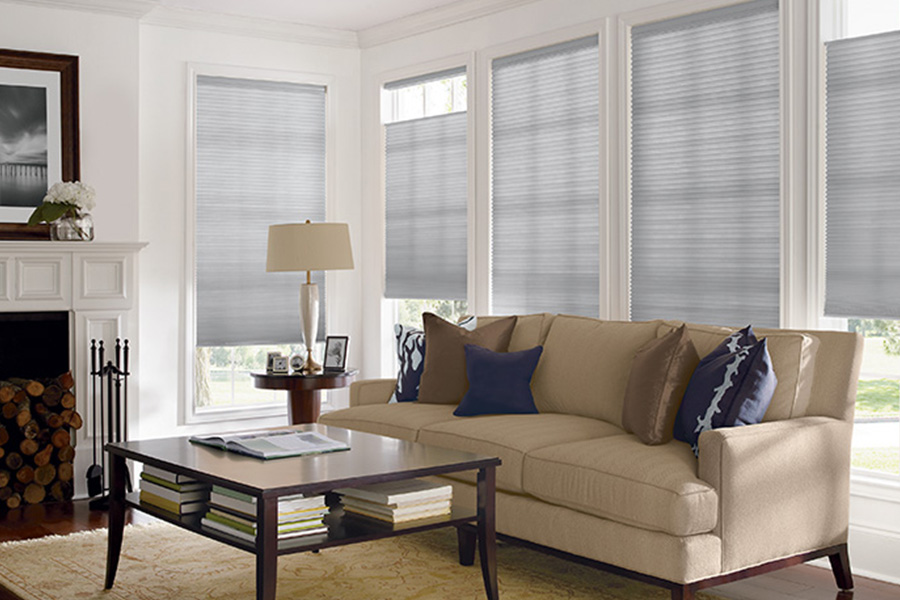 Sunburst's builder blinds
are a cost-effective solution if you have a tight budget for design touches. They look and work better than standard aluminum blinds but are more cost-effective than other kinds of custom window treatments in Jacksonville. We supply faux wood and wood blinds with a variety of custom options to produce the ideal blinds for your exact home build.
Sunburst's blinds for new construction have numerous benefits too. They look beautiful in any room and work flawlessly to give homeowners command over exterior light. Their long-lasting slats don't bend or break easily like cheap aluminum or vinyl. And you may install waterproof faux-wood blinds in kitchens and bathrooms!
Cover Uniquely Sized Windows With Custom Shutters For Builders In Jacksonville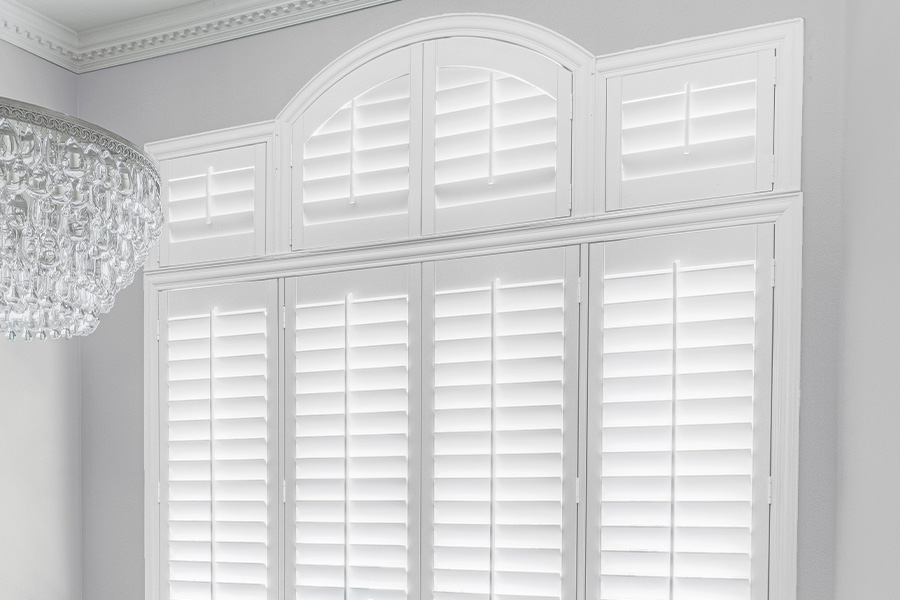 From expansive picture windows to octagon accent windows, many custom home types today have window dimensions that can be tricky to cover. And then there are French doors and sidelites that may bring in a great deal of bright light. We provide custom window treatments in Jacksonville to help you add privacy and light management to every window in your new construction.
Our stylish interior shutters are an ideal choice for specialty windows. Our Polywood shutters and Ovation® shutters are consistently custom-crafted to match your exact sizing. They can be made for any window proportions or shape, including windows for doors.
Interior shutters are a favorite window treatment for builders in Jacksonville because they have numerous advantages:
Offer total coverage for privacy and impeding outside light
Open smoothly for light control
Insulate windows better than alternative options
Harmonize with every style of home and design preference
Simple to clean
Impervious to cold, heat, and humidity in each room of the house, saving homeowners money on their utility expenses
When you have prospective buyers who want only the best for their new residence, Polywood shutters can't be beaten. These enduring window treatments add a lovely architectural feature to any space and last for years on end because of their sturdy materials.
Call Today To Find Out More About Our Window Treatment Builder Program In Jacksonville
When you collaborate with Sunburst Shutters Jacksonville, you get the finest window treatments and custom shutters for builders. Whether you are looking for a simple blind program or you want every possible choice for your design gallery, Sunburst is here to help. Contact us today at 904-289-1663 or submit the following form to find out more about our builder program and product selection.