When Should You Install A Woven Or Bamboo Shade In Jacksonville?
If woven fiber and bamboo shades grabbed your attention as you went looking for window treatments, you likely saw their allure instantly and pictured them in your Jacksonville home. They definitely look dissimilar to standard cloth window shades. They work in a bit of a different manner as well. Fiber and bamboo shades might not satisfy all of your window covering demands in every situation, but you will discover locations where they are the perfect window treatment. Explore how you can utilize woven fiber and bamboo shades in your Jacksonville house to totally take advantage of these unique window coverings.
Install Woven Or Bamboo Shades In Jacksonville To Add Nature's Beauty To Your Decor
Numerous current home decor trends put an emphasis on incorporating products made of natural materials to move a little bit of natural serenity into your home. When you already have real wood furnishings and houseplants, you can use woven or bamboo shades in Jacksonville to welcome one more natural focal point to your decor. You'll find window treatments in various compositions including rattan, jute, grasses, and bamboo. They feature their own unique appearance to blend with your home. Their natural colors and complex woven compositions are found in countless possibilities that bring beauty, warmth, and sophistication to your residence.
Try Woven Shades To Get The Right Amounts Of Natural Light And Privacy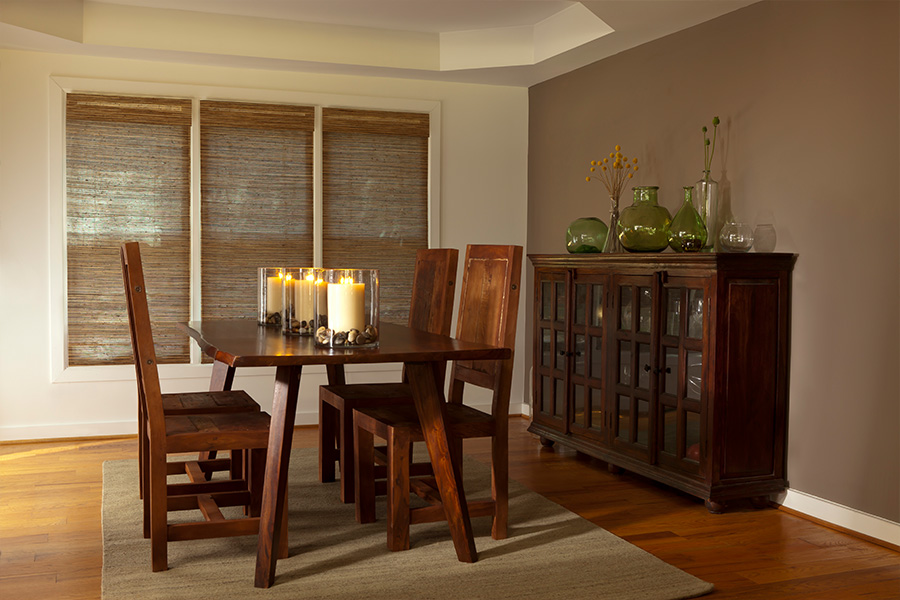 Window coverings are intended to assist you in achieving the amounts of exterior light and privacy you desire in your property. There are a multitude of alluring weaves, and each shade permits a different amount of sunlight to filter into your space, depending on the way the weaving is done. You might place shades with a looser weave in a sun lounge or casual dining area for a touch of privacy without losing all that natural light. More compact weaves enhance your privacy and minimize extreme sun in a living room or home office where you want some outside light but not glaring sun beams. However, if you seek complete privacy and darkness in certain areas like bedrooms,
plantation shutters
or light-blocking roller shades are your best bet.
Use Bamboo Shades If You Want Environmentally Responsible Products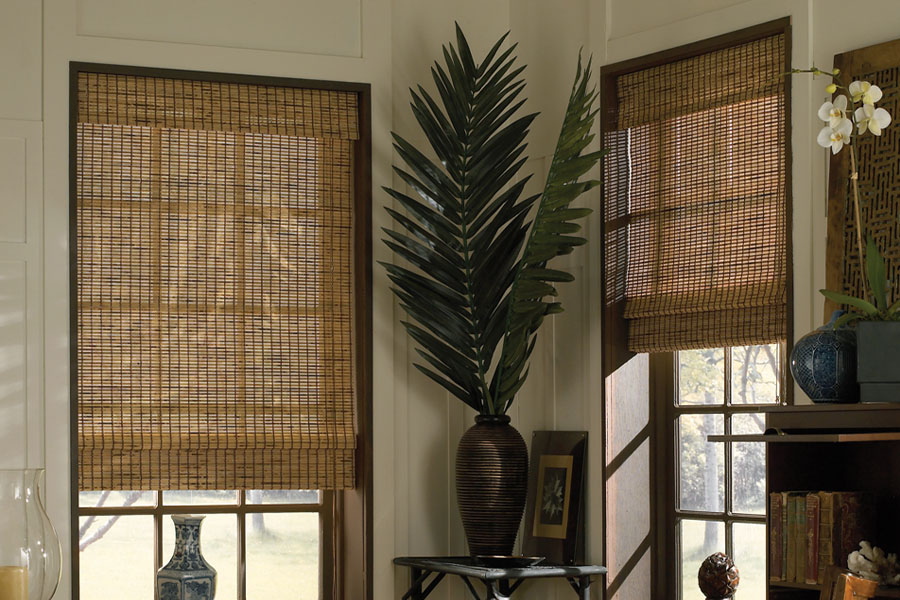 A steadily growing amount of people are interested in their effect on the environment and prefer eco-friendly products. If you love the planet, use bamboo shades in your Jacksonville residence. Bamboo is a renewable natural resource because of its quick regrowth. It also doesn't need toxic processing chemicals. Bamboo offers strength and flexibility, so it produces resilient window shades that last for years to come. And when you do opt to go with something different, bamboo offers 100% biodegradability, different from products made from synthetic materials.
Ask The Professionals At Sunburst Shutters Jacksonville About How To Utilize Bamboo Shades In Your Jacksonville Residence
Sunburst Shutters Jacksonville provides the finest, quality crafted woven and bamboo shades for our Jacksonville customers. We work with you to find the product that ideal for your interior and expertly install them for you. Begin your home transformation by calling us today at 904-289-1663 or complete the form below to arrange a no-charge, on-site meeting.