What You Should Know About Interior Shutters In Jacksonville
Want to make your home suddenly more appealing? Put plantation shutters on your windows. But window treatments need to do more than simply be pleasant to look at. The question is: what should you know about interior shutters in Jacksonville before making a purchase?
Shutters offer many benefits that cause them to be the perfect option for the majority of situations. Whether you need to find the right fit for an odd-shaped window, achieve enhanced mastery over sunlight, elevate energy-efficiency, or for an entirely different reason, you'll instantly see how interior shutters are a worthwhile selection.
Interior Shutters In Jacksonville Fit Any Window Type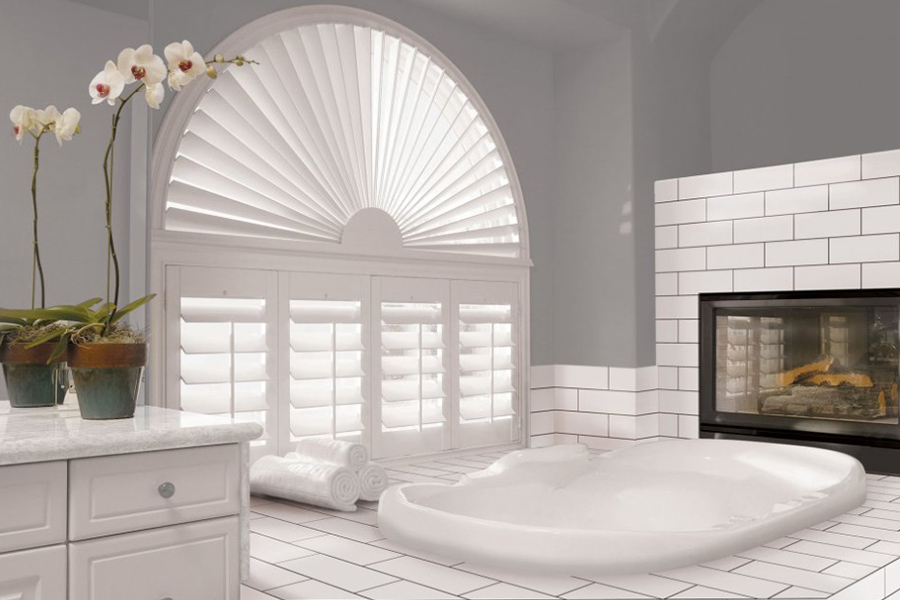 Windows come in all types of shapes, but that's not the case for all window treatments. For instance, You'll have difficulty locating rounded store-bought blinds for arched or circle windows. If you have to fit a less common window shape, you're better off using faux-wood or
natural wood interior shutters
in Jacksonville.
Interior shutters are able to be custom-designed to fit your window's precise shape and dimensions. The louvered panels open and close smoothly and fit snuggly when encompassing the window without hiding its shape. You may install interior shutters for windows of any type, from expansive living-room windows to arched openings and even small specialty types for distinctive and sensible window solutions.
Interior Shutters Offer Exceptional Command Over Sunlight In Your Home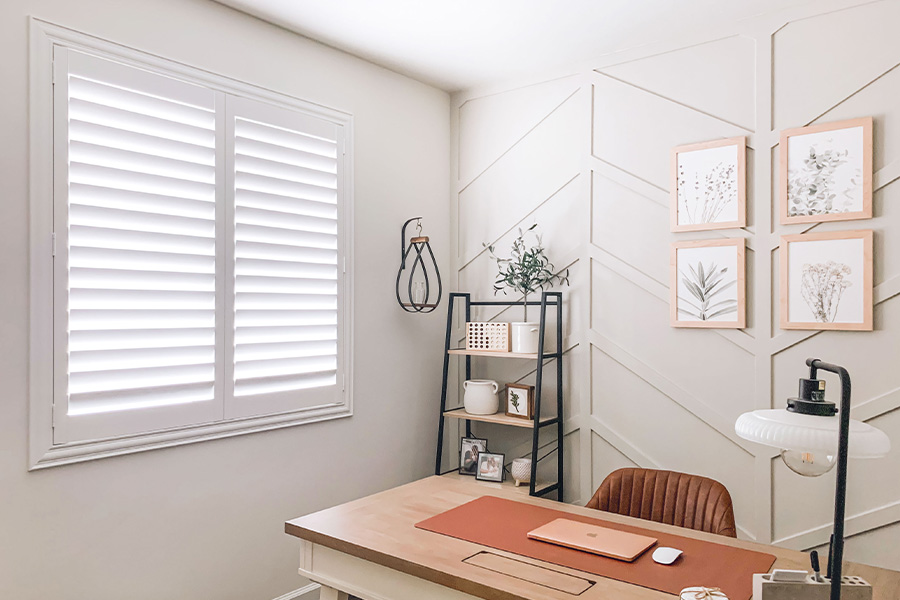 Due to the fact that louvered shutters fit your windows perfectly, they allow for superb command over sunlight. The components shut together tightly inside the frame to prohibit unwanted spaces that may allow light to come in. Even the adjustable louvers shut solidly, so you see just a faint gleam through them if you require a dark room for sleeping or watching TV.
In other scenarios, plantation shutters adjust effortlessly when you want some light. Simply unfasten the panels to let sunlight stream in, or adjust the louvers for partial light. You might even manipulate the louvers to redirect light and sun glare out of your face or away from a screen without lowering them all the way.
Interior Shutters Don't Have Troublesome Cords
If you've ever fought with tangled blind cords, you know how annoying those cords can be–in addition dangerous for little ones and pets. Plantation-style shutters function without cords. Alternatively, you simply open up the panels or manipulate the louvers by moving a tilt rod or the louvers directly. You have the ability to confidently install shutters in your kids' bedrooms or let your pets check them out with no trepidation. Generally speaking, you will reduce frustration and prevent accidents by using interior shutters in your Jacksonville house.
Interior Shutters Are Easy To Clean
If your household includes kids or furry friends, you'll be happy to know that interior shutters are extremely easy to clean as well. The sleek surface will not stain easily like many shades and curtains. In most cases, you can simply give them a dusting. In stickier situations,a damp cloth will do the job. For typically wet or dirty spaces like a mudroom, bathroom, or kitchen,
moisture-resistant Polywood shutters are your best bet.
Get Long-Lasting Interior Shutters In Jacksonville At Sunburst Shutters Jacksonville
Nobody knows more regarding the amazing benefits of interior shutters than the specialists at Sunburst Shutters Jacksonville. Give us a chance to show you how they look in your home with a free in-home consultation. Call 904-289-1663 or fill out the following form to request yours today and discover more about beautiful louvered shutters.