Are There Different Types Of Cordless Window Treatment Options In Jacksonville?
They're plenty of reasons why homeowners in Jacksonville prefer cord-free shades or shutters. They look tidier without those twisted pull strings and they're easy to use. This type of covering is smart for homes with little ones because you don't have cords for your youngsters to get caught in. Your primary decision is, which cordless window treatment option in Jacksonville will you choose? Cordless roller shades, plantation shutters, and motorized shades all provide you the benefits of cordless window treatments.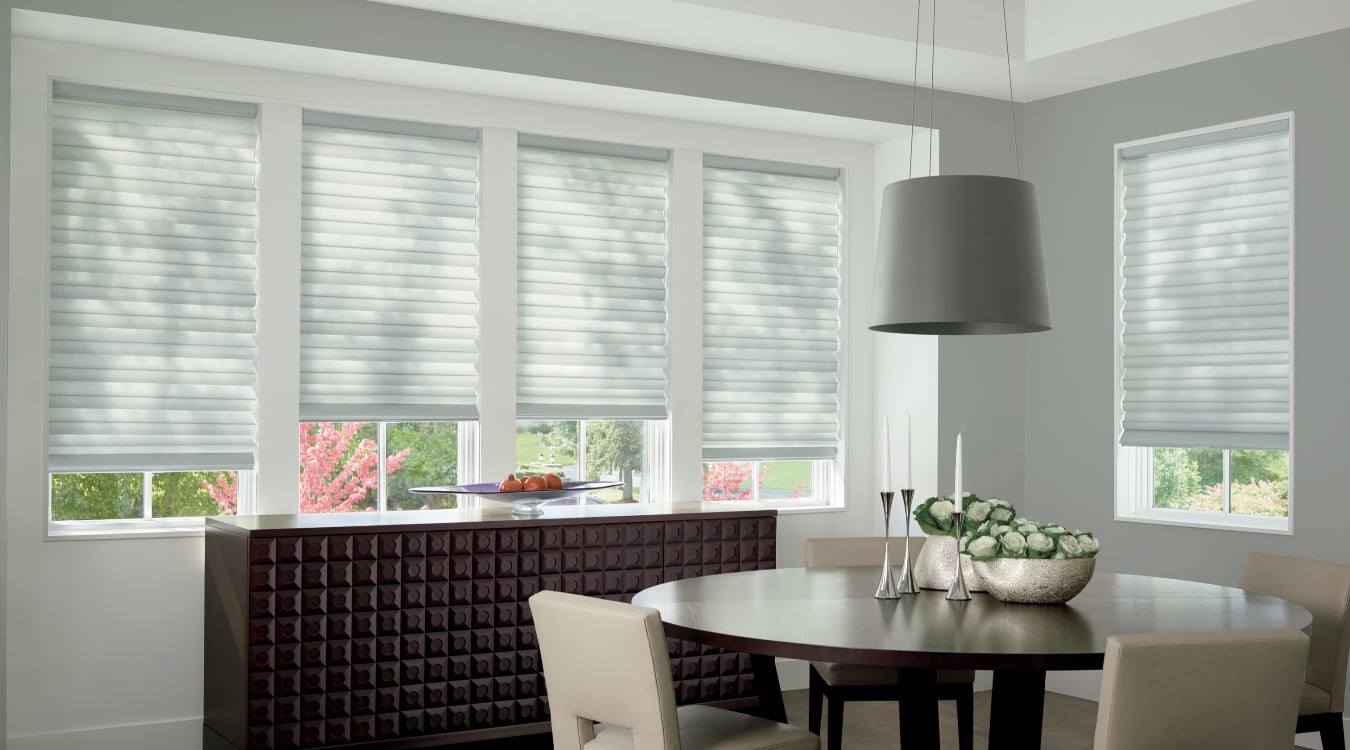 Cordless Roller Shades Provide All The Advantages Minus The Hassle
Roller shades are common in Jacksonville homes as they are available in a plethora of colors, materials, and varying degrees of opaqueness to create the eye-catching appearance you desire.Typically, you operate roller shades with a beaded chain or string to raise or lower them. However, that chain or string will diminish the minimalist look of your shades, get tangled, or thump against the window if outside air is moving through.
Cord-free roller shades offer equivalent value without the hassle of a cord. Instead, they function with a pull bar at the bottom of the roller shade that you grip to open or close. This puts a stop to tangling and swaying and produces the sleek appeal you want from roller shades. In place of a messy string, you see only the color or pattern of your room-enhancing roller shades.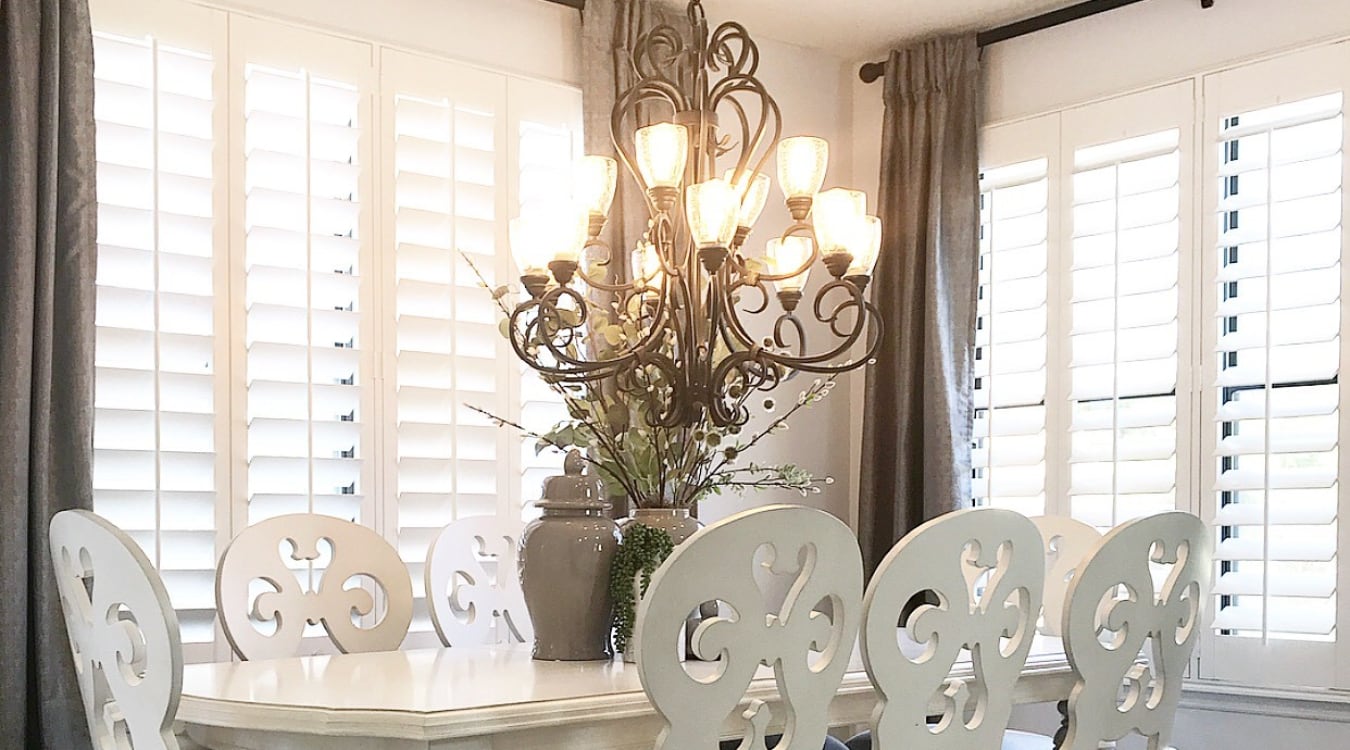 Interior Shutters Present An Alternative To Corded Shades And Blinds
A smart method of going cordless is to banish your blinds and shades completely and turn to interior shutters instead. These solid coverings are crafted in a different way from other window treatments. Interior shutters feature wood panels or faux wood that connect within the window opening and open outward on hinges If you decide to flood the room with sunlight. You also have the option to angle the louvers in your panelling to control where the light goes.
A number of interior shutters include a tilt rod that is used to move the slats. When you have products without a tilt rod, you can manually guide the planks to adjust them. Both choices are sought-after cordless window treatment options in Jacksonville since they offer eye-catching contours that work with every interior. Innovative Polywood® shutters are also more damage-resistant and durable. You can most assuredly install them in a wet area like behind a kitchen sink or on a sunny south-facing window, and they will survive the moist conditions and excessive sunshine.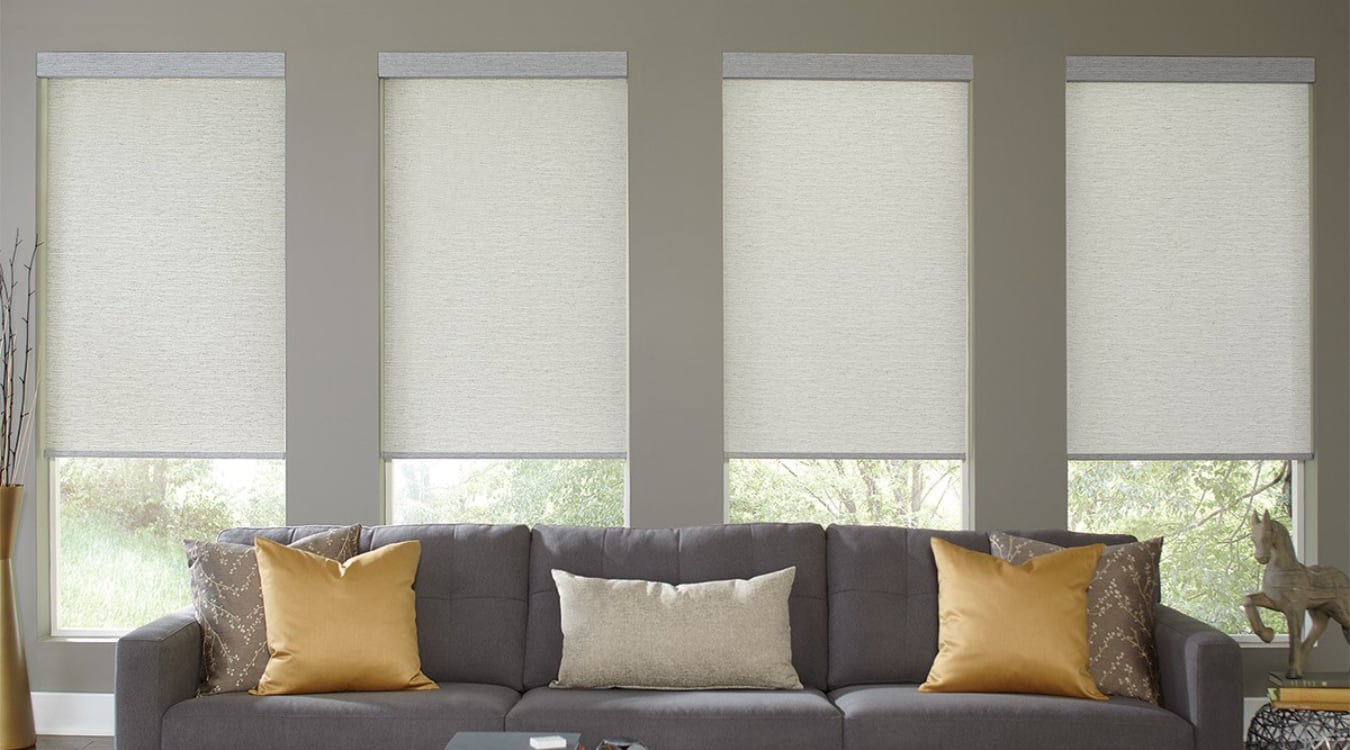 Motorized Shades Increase Your Cordless Window Treatment Options In Jacksonville
Coverings with cords can test your patience. You must exert just the right amount of force to move them to the height you want. Or, you can stop the annoyance with automated roller shades. They function with a motor that is run by a smartphone application or remote control. You can change the position of your window shades without those tangled cords and without getting up from your seat. You even have the option to program smart roller shades to open and close at specific times of day to keep out the afternoon sun or enhance your privacy when it's dark out.
A majority of roller shades feature automated versions, allowing you to choose from various cordless window treatment options in Jacksonville. You may want motorized cellular shades in a drafty window to reduce energy consumption or eye-catching powered Roman shades in a traditional dining area. You even have the option to adjust the light level in your den without moving from your chair with automated zebra shades.
Get Inspired With Your Cordless Window Treatment Options At Sunburst Shutters Jacksonville
If you've had enough of tangled blind cords, talk to Sunburst Shutters Jacksonville. We provide a great selection of cordless window treatment options to meet all of your needs. Select the right products for your home by dialing 904-289-1663 or submit the following form to arrange a no-charge consultation at your home.