Get These Simple Window Treatments For Jacksonville
Do you ever notice a window dressed with such over-the-top drapery that it turned into the room's focal point? Or attempted to open a blind just for it to tilt to one side or the other regardless of which string you pulled? Ornate or complicated window shades are distracting and annoying. Many Jacksonville homeowners prefer simple window treatments such as classic interior shutters, sleek roller shades, and trendy cellular shades.

So try these simple window treatment ideas in your Jacksonville house and bid farewell to challenging blinds and drapes.
Choose Simple Louvered Shutters That Integrate Into Your Home Decor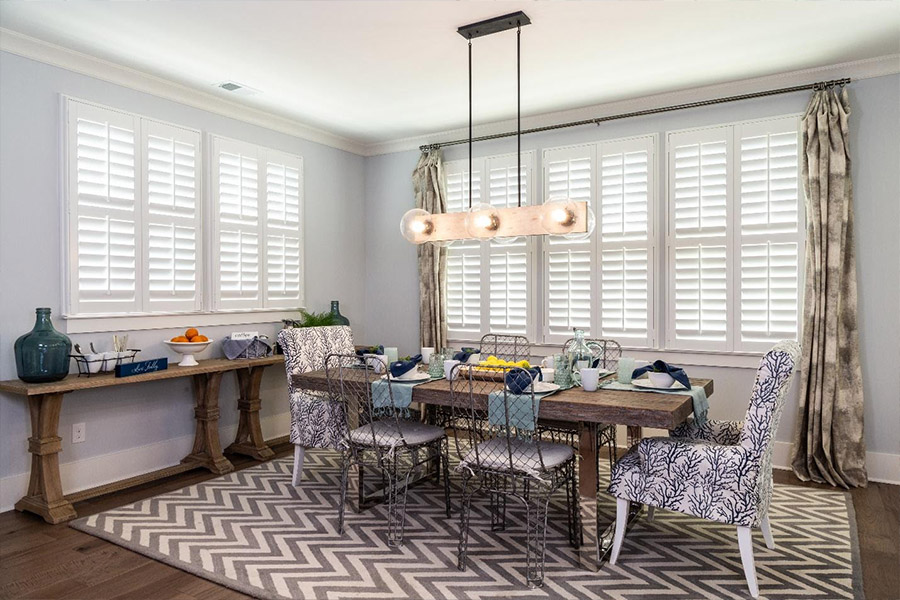 One benefit of owning simple window treatments in Jacksonville is that they match nearly all decor. Interior shutters are a excellent example. These louvered shutters have pleasing parallel lines and a smooth finish that give them an understated but chic appearance. They look more like an architectural detail than window coverings. And you can buy them in many neutral hues, from the warm wood tones of
Ovation® hardwood shutters
to cool white faux-wood
Polywood shutters
.
Louvered shutters are also simple to use. Rather than difficult pull strings, shutters have panels that can swing open when desired, and you can control the sunlight with the louvers by moving the tilt rod or the louvers themselves up and down. You can open the panels if you want a lot of sunlight or move the louvers to redirect light. Then shut everything when you need darkness, privacy, and insulation.
Easily Use Motorized And Cordless Roller Shades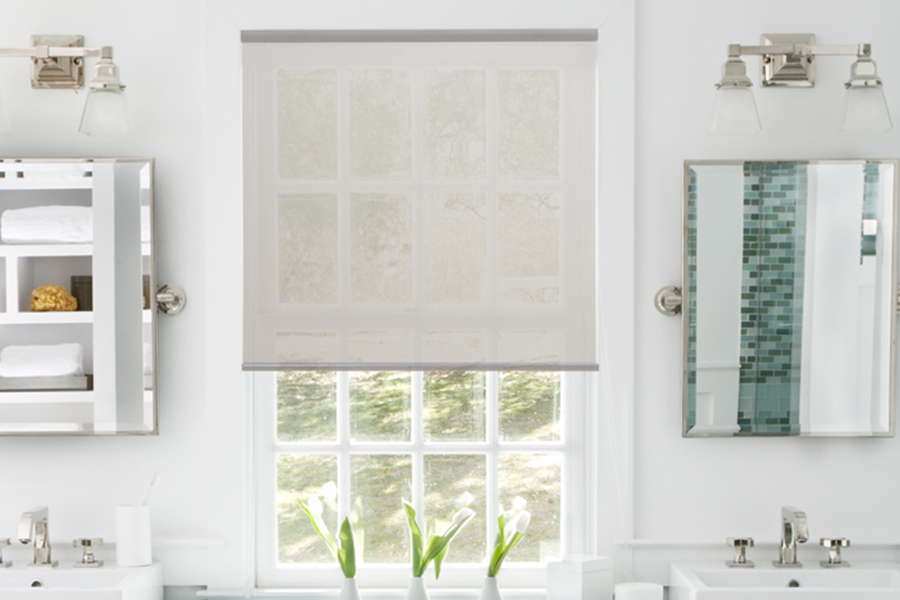 An additional simple window treatment idea for Jacksonville homeowners,
classic roller shades
are quintessentially simple. They are made of a flat sheet of fabric that rolls up inside a tube over your window when you give the shade a small tug. Some people don't like roller shades if they've only seen the kind with pull strings that get tangled and look untidy. But you can avoid such problems with cordless roller shades that have a sewn-in pull bar instead. Or really simplify things with motorized shades that operate by remote control or a smart app.
Roller shades are an obvious option for window covers in Jacksonville because their sleek, clean look works on almost every window. Their minimalist style complements farmhouse, coastal, minimalist, traditional, and other design fads. The most challenging aspect of using roller shades is choosing from the wide selection of options on the market for colors, patterns, and fabrics. You can even pick between blackout, medium, and sheer opacities for the level of natural light and privacy you need.
Easily Insulate Your Windows When You Shut Your Cellular Shades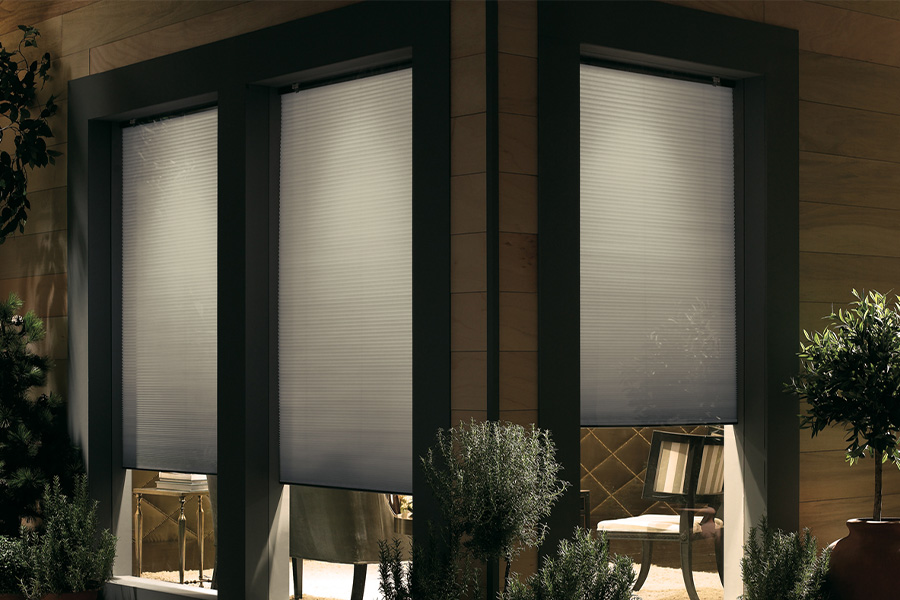 Cellular shades
provide many of the same advantages as roller shades. They just look and work a bit differently. Instead of pulling up into a tube attached to your window, cellular shades
are made from pleated fabric
that folds up on itself when you open them. Those pleats create "cells" that give the shades a slight texture and better energy efficiency texture. When you close your cellular shades, their cells hold some of the breeze that slips through your windows. Cellular shades provide a simple way to add a bit of flair to your windows and insulate them against drafts.
Make Window Treatment Shopping Easy With Sunburst Shutters Jacksonville
Shopping for custom window treatments is easy with Sunburst. We give free in-home consultations to test product samples right on your windows. You can start today by calling us at 904-289-1663 or complete the form below to schedule your consultation.