Top Window Treatments For A Home Library In Jacksonville
The window treatments in your home library in Jacksonville might seem like an afterthought, but they actually offer a lot to help you design the perfect space for reading and relaxing. The top choices allow you to manage light, privacy, and even the temperature in the room! When your home library window treatments don't do all of that, we suggest switching to Polywood® plantation shutters. Here are some good reasons to make the change.
Choose From A Bright And Sunny Or A Dim And Cozy Home Library With Louvered Faux-Wood Shutters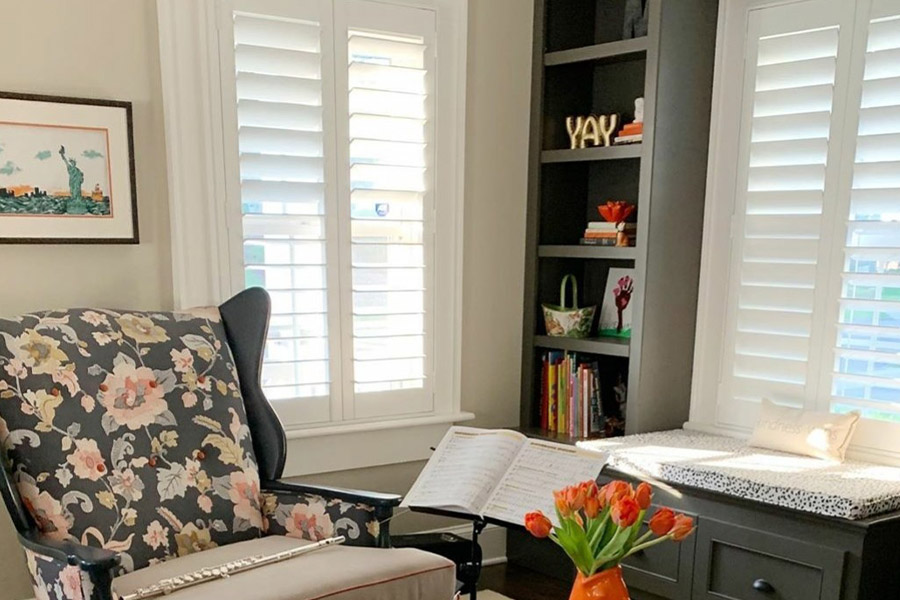 Every home library needs enough sunlight for enjoying a book or magazine. Although, there are instances when too much light hurts your eyes. And what happens when you want a moody setting for settling in to a a good mystery? The best window treatments for home libraries in Jacksonville give you the opportunity to easily adjust from full sunlight and darkness.
Plantation-style shutters are easy to manipulate. You can swing out the panels for complete sunlight when your lamps aren't enough for your perusal of a paperback or if you are looking to lower your electric bill. When the sun is too intense, keep the panels closed but adjust the louvers for the perfect level of illumination. You can also move the adjustable slats to deflect excessive sun rays from your page or e-reader and achieve the ideal balance of light to avoid straining your eyes. And when you want a dimmer, more private home library, the non-transparent shutter elements shut securely to block nearly all exterior light.
Reduce Outdoor Disruptions When You Read With Louvered Shutters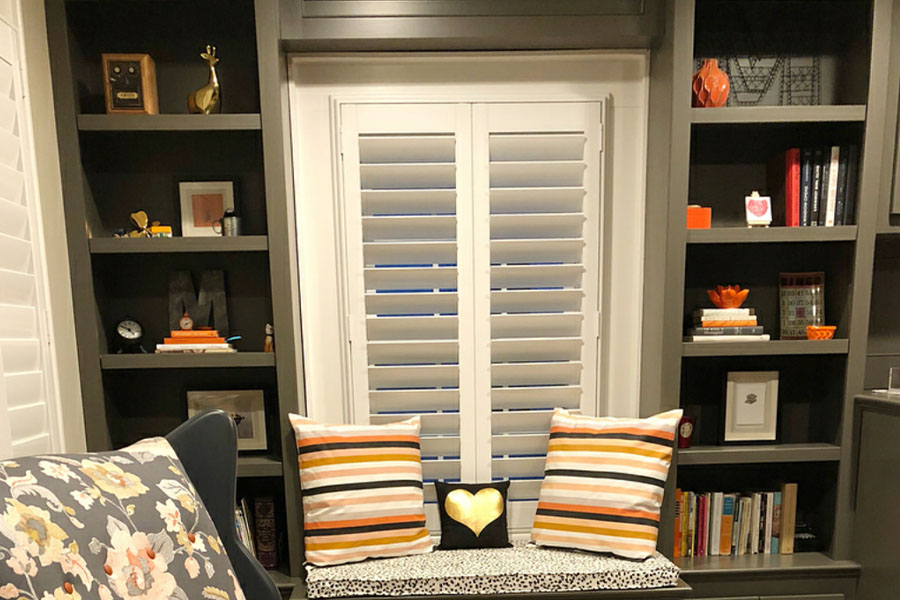 If the time comes to relax with your favorite novel, the one variable you don't want to deal with is a racket from the exterior of your home. Polywood shutters will limit these intrusions when you need a calm and quiet environment. All you have to do is close the panels and louvers if you would rather not catch glimpses of dog walkers or Jacksonville vehicles in your peripheral view as you read. Your sealed shutters will inhibit everyone from glimpsing you in your private area as well. And dissimilar to many window coverings, you have the ability to adjust your shutter louvers to bring in a little light to see by while blocking sightlines from outside your home.
Sturdy Polywood shutters even do an amazing job of muffling excessive exterior noise compared to window shades and blinds. Did a person across the street start a lawnmower right when you were getting to the the moment of truth in your book? Seal your shutters for a bit of solitude while reading.
Halt Drafts With Polywood's Insulating System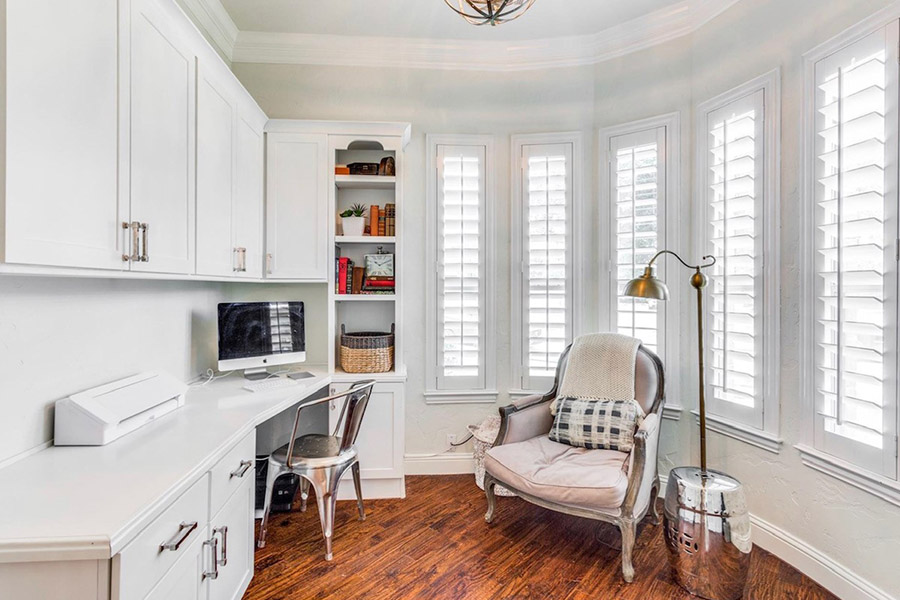 Besides sun and exterior disturbances, your well-made composite shutters prevent drafts that might chill you while you relax in your treasured easy chair.
Polywood shutters offer greater energy efficiency
than every other window treatment. Both cold air and toasty sun beams cannot penetrate their manufactured wood. And their exceptional fabrication prevents exterior air from slipping past edges. These shutters will stop up to 30 degrees of temperature conveyance from your area's windows to shield your prized reading materials from the sun's rays and drafts while ensuring your comfort.
Sunburst Shutters Jacksonville Has The Top Window Treatments For Your Home Library In Jacksonville
Come up with the ideal home library with stunning interior shutters from Sunburst. We'll take sample options to your residence to demonstrate how they will enhance your interior. Once you decide to move forward, we'll build your shutters to the precise dimensions of your job. Take the first step by calling 904-289-1663 or submit the following form to request your free on-site consultation.