The Best Window Treatments for a High-Rise in Jacksonville
Life takes on a different perspective when you live or work in a high-rise building, especially with your dramatic views of Jacksonville. Whether you're looking at a corporate office, luxury penthouse, or apartment, high-rise units typically have unique, breathtaking windows that cover an entire wall. With over-sized windows like this, you might expect it's a challenge to find suitable high-rise window treatments in Jacksonville.
Luckily, there are many window treatments available that can fit the expanse of a tower window. Treatments such as shades and shutters can help direct light while enhancing the room's appeal. They may even let you adjust the thermostat due to their high level of energy-efficiency.
Roller Shades Are A Smart Window Treatment For Jacksonville High-Rise Units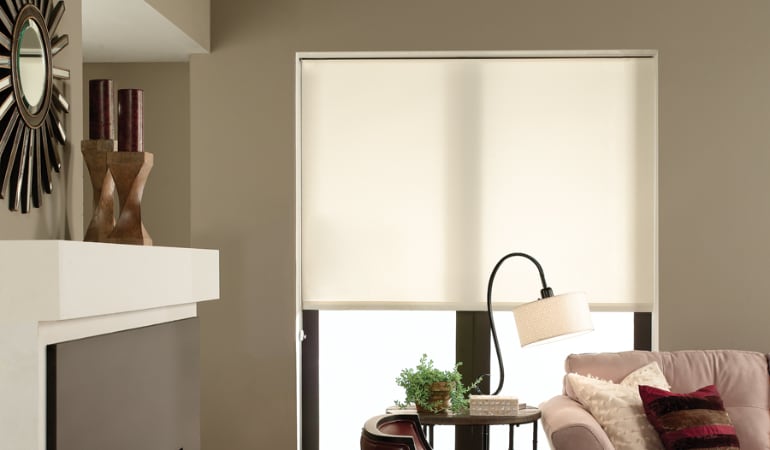 Roller shades are a more traditional window covering because they offer effortless function. They can be custom-fitted to fit any window, from regular pane windows to dramatic picture windows. Raising and lowering is done with a light tug on the shade, or you can select motorized when your windows are too tall or difficult to reach. And due to the fact that they sit close to the window, you don't need to worry about thin or non-existent window frames.
Roller shades in Jacksonville can be found in various options of opacity from translucent to blackout, offering the chance to set a different atmosphere in every space. Produced in an abundance of colors and patterns, they fit your existing décor. You can have a sheer fabric that diffuses the outside city lights while still protecting against glare, or a full light blocking shade. By going with a roller shade, you have an endless amount of styles, colors, or fabrics to enhance your high-rise windows.
Cellular Shades Offer Energy-Savings And Style To Your High-Rise Windows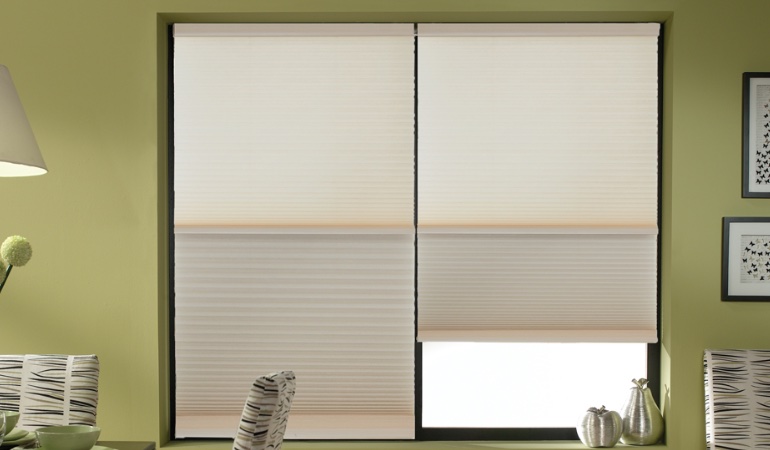 Heat loss is at times a serious obstacle to overcome with high-rise windows in Jacksonville. Either heat dissipates from the area through the windows, or the sunlight pours in, giving the area a warmer feel. The more expansive your windows are, the greater chance heat loss becomes a concern. Thankfully, you can add a cellular shade to increase your interior's energy-efficiency.
A cellular shade folds up like an accordion, leaving little, honey-comb like pockets that keep unwanted warmth near the window. That leaves your temperature-regulated air in the space while keeping the cool or hot air from intruding. Just like their roller shade brother, cellular shades are offered in a multitude of styles and colors. They also can be motorized, so you won't struggle to raise and lower your high-rise window treatments in Jacksonville.
Plantation Shutters Gracefully Move Light As Needed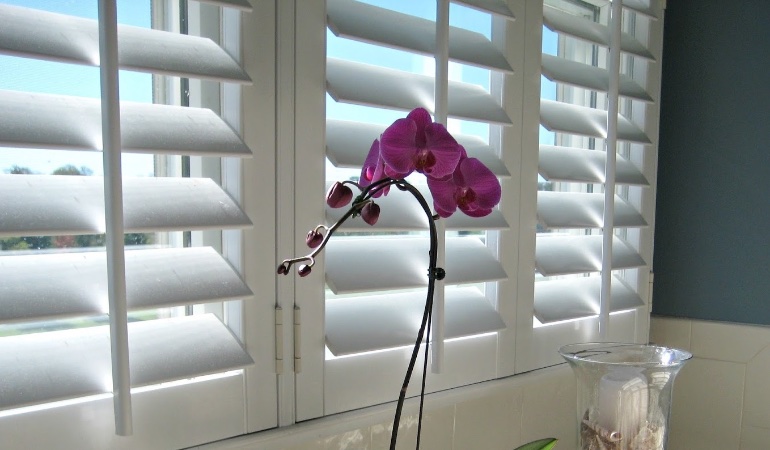 If you're searching for a way to shift light instead of eliminating it, you will be interested in a solution like plantation shutters. These are more substantial than a window shade, and the oversized slats can keep natural light in your space, even when the sun is at window height. When glare is a concern, you can easily tilt the louvers downard and direct light out of eye level. Or shut them completely for full privacy.
Occupants of high-rises commonly turn to faux wood for their interior shutters. These white shutters are constructed with recyclable materials that stand up to the test of time. They are one of the few interior window options that holds up to the constant sun on your Jacksonville high-rise window. Quality faux wood shutters, like our Polywood® Shutters, are a smart way to save energy with up to 1600% more energy-efficiency than aluminum blinds.
Let Sunburst Shutters Jacksonville Supply the Best Solution For Your High-Rise Window Treatments In Jacksonville
If you want high-rise window treatments in Jacksonville, you need to balance lasting appeal and function. Sunburst Shutters Jacksonville can help you pick out the right shade or faux-wood shutter for your space. Reach out to us for your complimentary on-site consultation by placing a call to
904-289-1663
or by submitting the form below.