How To Use Window Treatments For Palladian Windows In Jacksonville
Distinctive Palladian windows bring a unique design element to any Jacksonville property. These substantial windows featuring a tall arched window flanked by a pair of smaller rectangular windows provide lots of sunlight and a spectacular view. The question is: how do you shield these stunning windows to achieve the appropriate levels of light and privacy without hiding their shape?
Plantation shutters are the top window treatments for Palladian windows in Jacksonville. That's because shutters are customized to match the precise dimensions of your specialty windows. They maintain the shape, provide excellent command over light levels, and accentuate the amazing appeal of your Palladian windows.
Interior Shutters Match The Unique Shape Of Your Palladian Window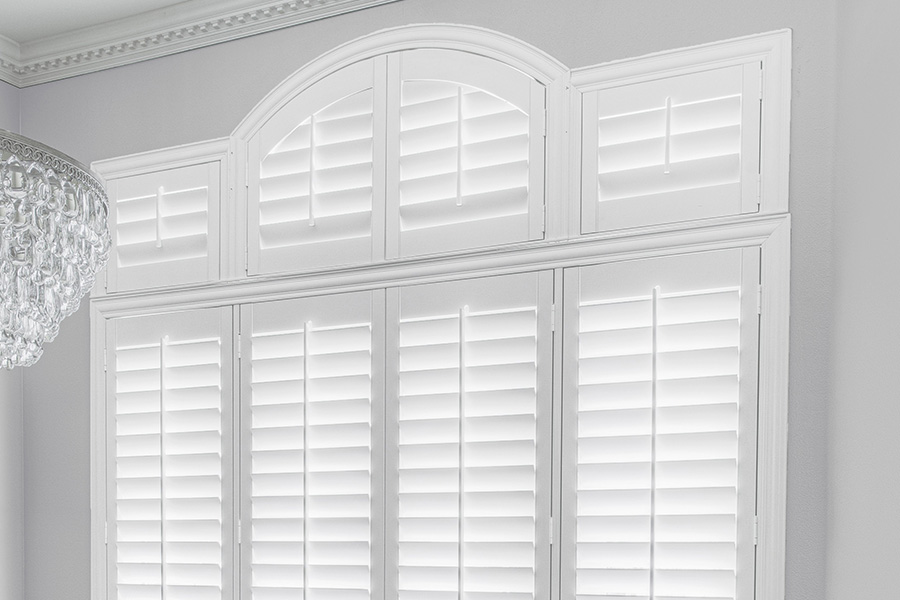 When you have such a distinctive element as a Palladian window, you wouldn't want to hide its design. While standard coverings like drapes give you darkness and privacy, these one-size-fits-all window treatments will either obscure your arched center window or leave the upper part unshielded and permit light into your room.
Customized interior shutters provide a solution. Both real wood and synthetic shutters are constructed to match your window's exact size and shape. A frame is fabricated around the window, and louver-filled panels are cut to fit within your framework. If you have a specialty arched design like a Palladian window, you may elect to have the panels on each side stretch to the highest part of your arch and feature the same curved border as the frame, or you could have the arch handled by itself and use a half-round sunburst. Whatever you choose, the louvers stay adjustable so you maintain total command over the levels of privacy and light.
Plantation Shutters Give You Control Over Sunshine And Privacy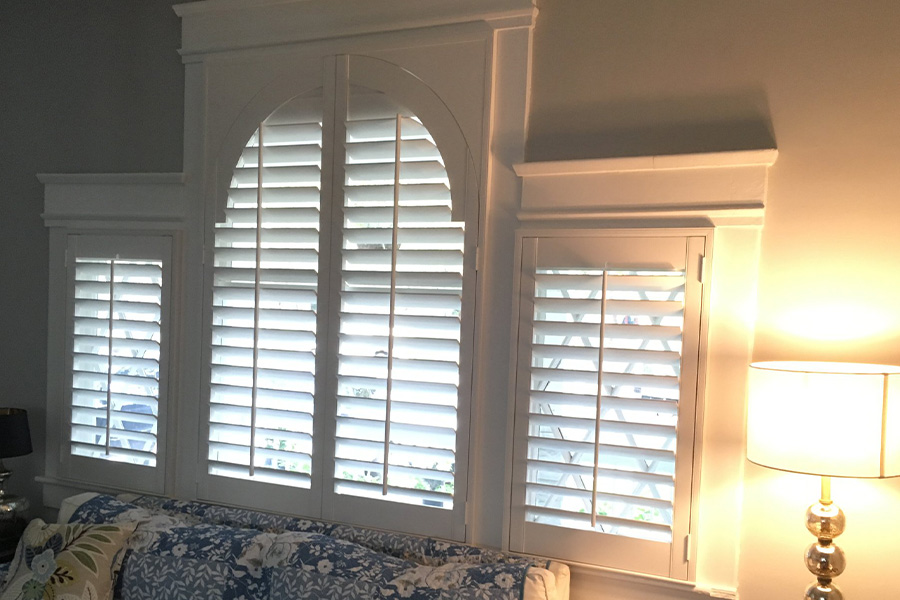 By providing such a precise fit, interior shutters supply you with total command over the quantity of sunlight and privacy you experience through your Palladium windows. Expertly positioned interior shutters will not have openings between the window and shutter frame, and by closing the slats, you block sun glare with the added bonus of privacy. This attention to detail makes interior shutters a highly efficient option.
Faux-wood shutters,
particularly, offer additional energy conservation with their patented insulation system.
Needless to say, there are times when you desire to look through your Palladian window and encompass your space with sunshine. In that case, tilt open the slats until you get the view or illumination you desire. You can move the louvers to shift glare from any reflective objects or away from your eyes as well.
Louvered Shutters Highlight The Elegance Of Your Palladian Window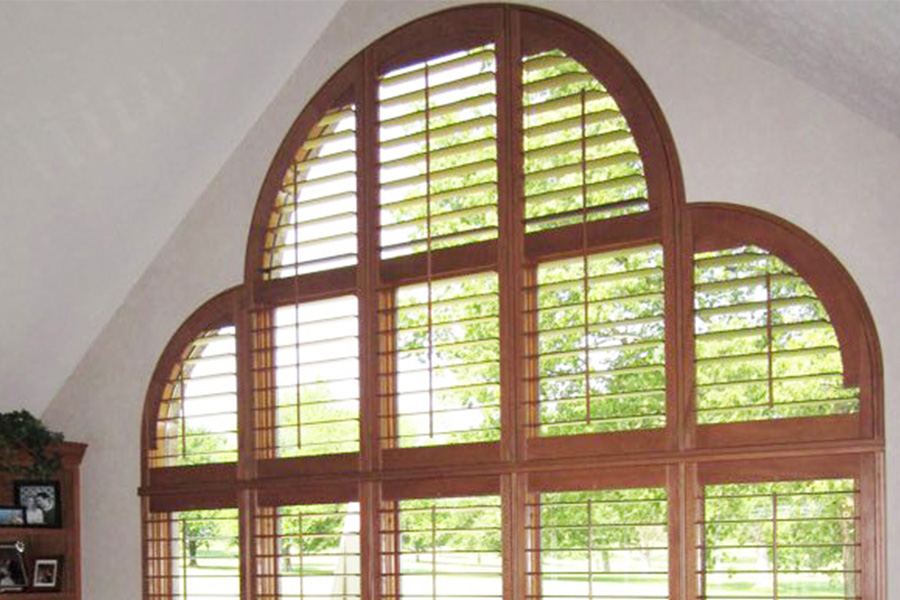 A beautiful window requires comparatively attractive window treatments. Plantation shutters are a fantastic option as window treatments on Palladian windows in Jacksonville. They add amazing focal points to any area and draw much more attention than traditional fabric window treatments or blinds. And you can produce the exact appearance you want with your preferred choice of material, color, and frame style. Go with a clean, contemporary look with white faux-wood shutters and a sleek frame or traditional with
real wood Ovation shutters
with a luxurious wood stain and elaborate frame. When you have so many options, it's never a challenge to fabricate louvered shutters that mesh wonderfully with your existing interior.
Talk To The Skilled Professionals At Sunburst About Window Treatments For Palladian Windows In Jacksonville
Sunburst Shutters Jacksonville goes the extra mile to ensure you locate the perfect window treatment for each space at your home. We will direct you through our impressive selection of superior window options and expertly install your treatments so they function perfectly and look great. Get started with a complimentary on-location consultation by dialing 904-289-1663 or by completing the following form.