How To Pick Child-Safe Window Treatments In Jacksonville
Although great at managing sunlight, window coverings can introduce several unexpected dangers to kids in your Jacksonville home. To illustrate, cords of window treatments may pose a risk for ensnarement or choking. Likewise, children may hurt themselves by yanking down window treatments, and some types might even contain dangerous materials.
You can help protect your family by installing safety window treatments in Jacksonville including louvered shutters and non-corded shades and blinds that don't carry the same risks that cheaply-made window coverings do.
Only Install Cordless Window Treatments Around Young Kids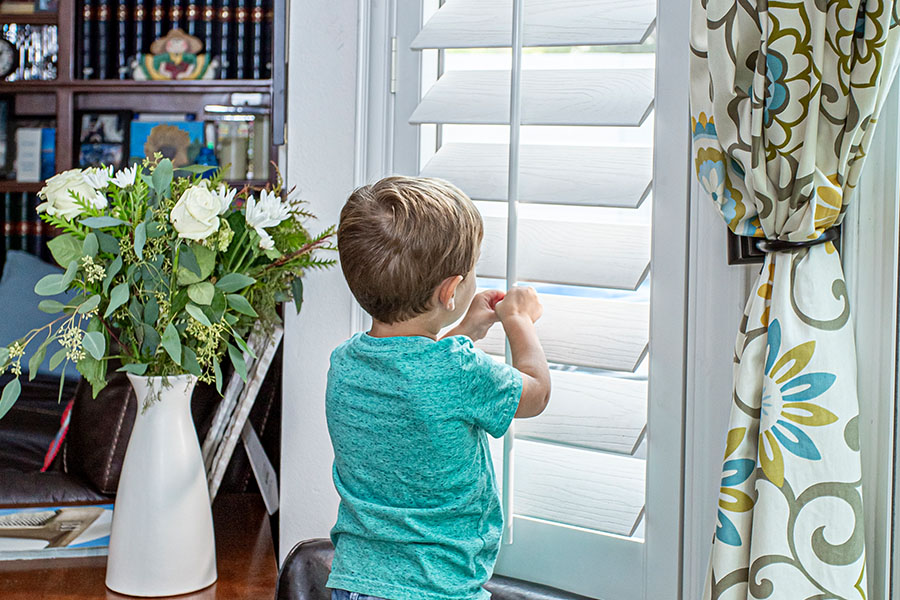 Unfortunately, corded window coverings have been the reason for deaths and injuries with babies and young kids. While numerous homeowners choose to push the cords around the top of their window coverings, your loved ones are better off if there are no strings at all.
Interior shutters never have cords.
They have hinge-mounted panels that swing open and closed inside of a frame. These panels also have a collection of versatile slats that you are able to turn to get the right amount of light. Louvered shutters are without loose, swaying components for kids to get tangled up in and are ideal for kids' play areas and bedrooms.
You could also choose non-corded blinds or shades. Attractive wood and faux wood blinds are available with cordless operation where you use the lower rail to raise and lower them. And the majority of custom-tailored window shades are available with cordless options that function without cords.
Select Robust Window Treatments If Your Household Has Interested Tots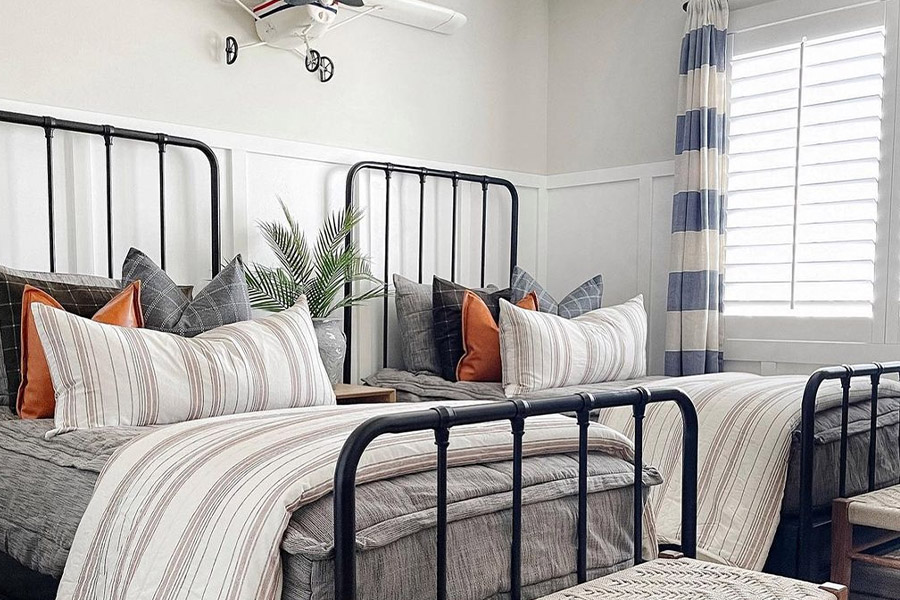 Sometimes, a dangling window drape or shade offers too much enticement for a playful child to withstand. The covering can shred apart, come loose from the wall, or fall on the little one. And lightweight vinyl or metal blinds will bend or break if children are too aggressive.
Louvered shutters are the most child-safe window treatments in Jacksonville. They are lasting installations that affix to the wall or frame next to your window and can't be tugged down. Their solid hardwood or synthetic wood can't rip and doesn't scratch or dent under frequent daily use. Parents appreciate how simple shutters are to keep clean as well. Merely wipe them down with a duster or slightly damp cloth to wash away dust and tiny handprints!
In light of the fact that interior shutters are so robust, they are also able to lessen the chance of kids falling out of windows. If you open window for some outside air, blinds and shades won't keep little ones from clambering or falling out the window. Solid shutters, on the other hand, will halt a little body that pushes up against them. You may fasten the panels to keep kids out of the window and adjust the louvers to bring in a bit of outdoor air.
Avoid Options Constructed With Dangerous Materials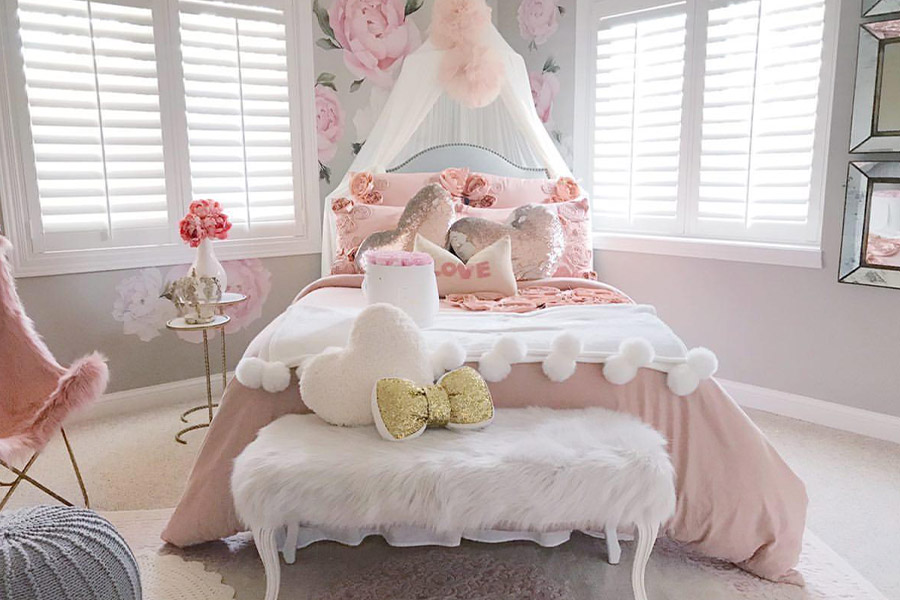 You know you need to keep hazardous cleaners out of reach of little ones, but various household furnishings may have hazardous materials that you never thought about. Cloth window treatments often have toxic and/or flame inhibiting substances and blinds might have coatings that give off unhealthy gasses.
If you plan to keep these dangers out of your Jacksonville home, use window treatments made with pure, untreated materials and non-toxic finishes. Premium real wood Ovation® shutters and Polywood® shutters, as an example, both have high-quality finishes that do not emit potentially dangerous gasses.
Speak To Sunburst Shutters Jacksonville About Child-safe Window Treatments In Jacksonville
Sunburst Shutters Jacksonville cares about your little ones' safety in Jacksonville. We're happy to offer a variety of window treatments that help you keep your family protected. Request a no-charge at-home appointment today, and we'll help you decide which options best fit your family's needs. Start your project today by placing a phone call to 904-289-1663 or submit the form on this page.